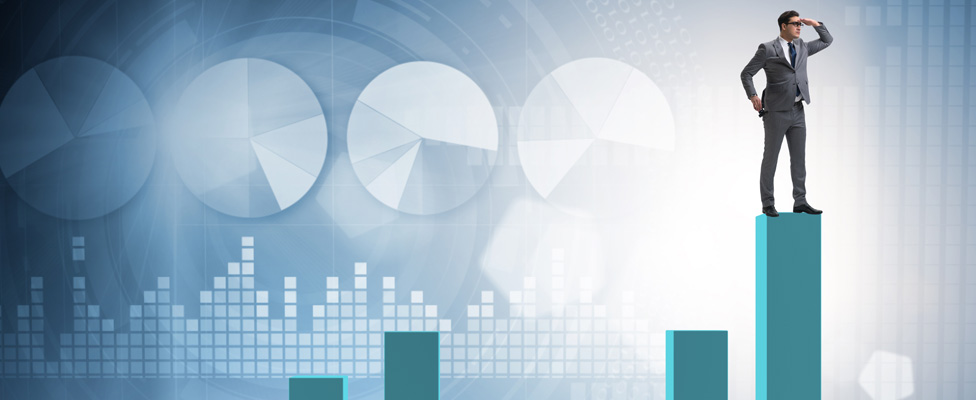 Executive Q&A: Cognitive Search and Extraction Pave the Way to New Breakthroughs
New generations of cognitive search and text extraction are allowing data workers to focus more of their time on meaningful work. We spoke with Ryan Welsh, CEO of Kyndi, an artificial intelligence company serving critical government and commercial institutions, to learn more.
Artificial intelligence (AI) and machine learning (ML) are subject to some well-known limitations, not the least of which is producing or acquiring training data for models. CEO Ryan Welsh of Kyndi, an artificial intelligence company serving critical government and commercial institutions, explains how innovations in cognitive search are addressing these roadblocks and streamlining processes. He also explains about a new direction in AI — neuro-symbolic AI — and how it helps organizations deal with unstructured text and maximize the value of AI investments.
Upside: What are the characteristics of the next generation of cognitive search and extraction?


Upside Extra:
Hear from our Speaker
Natural language processing has been getting a lot of attention lately given the proliferation of AI and ML data. Where do you see the future (or market) going?
Ryan Welsh: It's really an evolution of representation, from the simplest taxonomies and indexes to these richer representations of relatedness of words. It first started with semantic technologies, then evolved to machine learning word embeddings — approaches that were essentially two different ways of attempting to achieve the same thing: a conceptual model with stronger semantics.
The next evolution combines those two worlds, which is critically important. Although it's great that semantic technologies are able to establish a strong semantic representation, you need humans to implement it. It's great that machine learning can show the relatedness of words without human intervention, but it can't yet get to a representation that is as semantically strong as symbolic AI representation. When you combine these two techniques in a nonsuperficial way, you get a system that can start to comprehend natural language.
What broad trends are driving the need for cognitive search and extraction?

There are macro and micro trends. At the macro level, we're all familiar with the exponential growth in computational power, storage capacity, and data transmission. What we're not as familiar with is that the utility of software hasn't kept up with that exponential growth of hardware. We are basically getting the same results out of software that we did 30 years ago. We can store more data and move more information around faster than we ever could, but when consuming the information, we are still reading with the same speed as our parents and grandparents. As humans, we are the bottleneck in the modern production process.
Talking to large global enterprises, we've heard multiple times that to meet their 10-year growth goals, at a minimum they need to double their employee count. There are not enough employees in the world to handle that level of hiring across the Global 2000. They also believe that their employees are not as productive as they could be if they had better software.