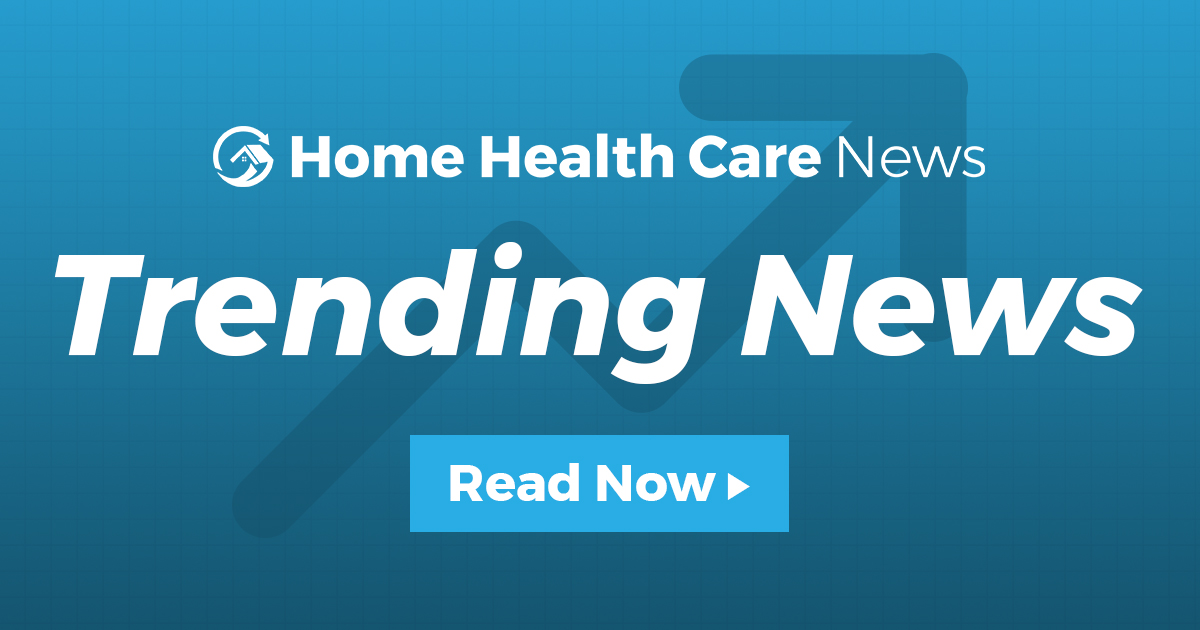 Insurtech company The Helper Bees recently launched an aging-in-place provider marketplace. With the rollout of this new platform, the company is positioning itself as a go-between for aging-in-place services providers, such as personal care agencies, and Medicare Advantage (MA) plans.
Broadly, Austin, Texas-based The Helper Bees works with large insurance companies to help these organizations with claims processing.
"Our mission and goals as a company are to use tech-enabled services to keep older adults independent at home for as long as possible," Char Hu, CEO of The Helper Bees, told Home Health Care News. "All of our services are deployed specifically through large payers. That means when their insurers usually file a claim to access aging-in-place related services, that's when we get involved. We deliver a high-quality service backed by data and technology in order to reduce the exposure for the insurance carrier."
The company works with both long-term care insurance players and MA plans. Its services are available across all 50 states and Puerto Rico.
The Helpers Bees' new aging-in-place marketplace gives members of MA plans, for example, access to all the supplemental benefits that a plan might offer in one spot.
"Medicare Advantage has layered on quite a few of these really great benefits, supplemental benefits, but what ends up happening oftentimes is, say, you have six different benefits," Hu said. "You as a member might have to [go] through care management, or directly [contact] six different particular vendors. The platform or marketplace allows access to all six benefits through one conduit."
Plus, the company handles the claims, the credits and the payments for all those services — filing claims on behalf of the providers.
Another value-add of The Helpers Bees marketplace is that it significantly reduces the administrative burden on health plans.
"It's more expensive for the plan to go through all these hundreds of different vendors for each of the benefits," Hu said.
The company's marketplace also allows providers that may be new to interacting with health plans, including in some cases personal care agencies, to bill for their services and be reimbursed.
"It opens up the door for quite a few different aging-in-place services providers to access a new revenue stream," Hu said. "Home care agencies want to access MA plans and long-term care insurance plans. All of those great agencies out there can't strike a contract with the plans because that would be tens of thousands of contracts. The MA plan contracts with us, and we contract with tens of thousands of providers. The home care agencies have access to the MA referrals, and customers, just through our platform."
The Helper Bees is connecting home care agencies directly with customers that have reimbursable insurance policies, MA and long-term care insurance.
Recommended HHCN+ Exclusives
"This is in stark contrast to other common referral sources that do not include payment qualification or verification," Hu said.
The launch of The Helper Bees marketplace has its roots in the company acquisition of healthAlign, an administration and fulfillment platform, in August.
Specifically, the healthAlign deal allowed The Helper Bees to step into the MA space.
"healthAlign had one of the first contracts to be this aggregator of services and deliver Medicare Advantage referrals to home care agencies back in 2019," Hu said. "The acquisition gave us a great new platform within Medicare Advantage to distribute some of our services. It also allowed us to bring some of those MA services down into long-term care insurance."
Overall, healthAlign has a growing MA business. The company has gone from roughly a dozen health plans in 2019 to over 200 projected for the start of 2022.
Purchasing healthAlign has allowed The Helper Bees to fuel its growth plans.
"We have pretty significant growth plans within Medicare Advantage and Medicare as a whole," Hu said. "That's the benefit of acquiring healthAlign and giving them access to our scale. … We can drive much higher fulfillment, and that's great for home care agencies."
As The Helper Bees continues to grow, it has been important not to sacrifice quality for growth, according to Hu.
"We've excelled at that, as a team and as a company," he said. "One of our main focuses next year is to expand the marketplace. This is unique; instead of an individual having to Google or ask your neighbor for what might work, they can access through their insurance plan, their group benefit plan, their employer plan, a marketplace of curated and credential providers delivering services that keep them at home."