Mar­tin Borch Jensen was at­tend­ing a small con­fer­ence last year when Patrick Col­li­son, the bil­lion­aire CEO of Stripe, got on stage to talk about Covid Fast Grants, the fund he co-launched in April 2020 to help re­searchers quick­ly piv­ot their work to ad­dress the pan­dem­ic.
Col­li­son, econ­o­mist Tyler Cowen, and bio­engi­neer Patrick Hsu set up Fast Grants af­ter it be­came clear that, de­spite the emerg­ing cri­sis, many re­searchers were wait­ing months to get through the NIH's bu­reau­crat­ic grant process. They raised $50 mil­lion and fund­ed tri­als on re­pur­posed drugs, the de­vel­op­ment of sali­va-based tests, and re­search on long covid, among oth­er ef­forts.
And the trio be­came evan­ge­lists for al­ter­na­tive fund­ing mod­els in sci­ence.
Jensen, co-founder and CSO of the longevi­ty biotech Gor­dian Biotech­nol­o­gy and a for­mer post­doc at the Buck In­sti­tute for Re­search on Ag­ing, won­dered if he could set up the same thing for his own field.
"A lot of the crazy ideas don't get fund­ing," Jensen told End­points News. "There's all these ideas that peo­ple have that could be re­al­ly im­por­tant but they ei­ther don't ap­ply or they ap­ply and they don't get fund­ing."
A year lat­er, fast grants for ag­ing have be­come a re­al­i­ty. Team­ing with a cou­ple of oth­er promi­nent mem­bers of the in­su­lar longevi­ty field — Lau­ra Dem­ing, co-founder of the Longevi­ty Fund, is on the board — Jensen launched Longevi­ty Im­pe­tus Grants this week. So far, he's raised $26 mil­lion, which he plans to dole out to aca­d­e­mics and non-prof­its in $10,000 to $500,000 in­cre­ments.
As of­ten is the case in the longevi­ty field, the fund­ing comes large­ly from wealthy in­di­vid­u­als in the tech world. That in­cludes Juan Benet, CEO of Pro­to­col Labs, and Vi­ta­lik Bu­terin, the 27-year-old co-founder of the cryp­tocur­ren­cy Ethereum. Ap­pli­ca­tions open Mon­day but Jensen will con­tin­ue to try to raise more.
Un­like with Covid, there is no burn­ing cri­sis the grants are try­ing to ad­dress (al­though Jensen, like many in the longevi­ty field, will talk at length about the crip­pling bur­den our rapid­ly ag­ing world will place on its health­care sys­tems).
But Jensen and his re­view­ers, who are anony­mous, will try to back ideas they say have been ig­nored by the tra­di­tion­al fund­ing sources for ag­ing work. And they will try to do so quick­ly, of­fer­ing an ab­bre­vi­at­ed grant ap­pli­ca­tion and promis­ing a de­ci­sion with­in three weeks of sub­mis­sion. (A typ­i­cal NIH grant re­view can in­volve 10-20 sci­en­tists and three sep­a­rate phas­es).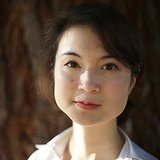 Lau­ra Dem­ing
Top fun­ders most­ly back on­ly a hand­ful of ideas that have al­ready been proven to ex­tend lives of lab, Jensen ar­gued, such as caloric re­stric­tion and senes­cent cells, leav­ing oth­er hy­poth­e­sized ag­ing and an­ti-ag­ing mech­a­nisms un­der-test­ed. For ex­am­ple, he said, re­search on the role the ex­tra­cel­lu­lar ma­trix — all the pro­teins, metabo­lites and oth­er de­tri­tus float­ing out­side the cell — plays in ag­ing has got­ten lit­tle at­ten­tion.
In one ma­jor case, these en­ti­ties are re­strict­ed in what they're even al­lowed to back. Na­tion­al In­sti­tutes on Ag­ing, one of the key sources for fund­ing for aca­d­e­m­ic longevi­ty re­search, legal­ly has to give a sig­nif­i­cant per­cent­age of its grants to Alzheimer's work, Dem­ing not­ed.
"Of­ten sci­en­tists have to twist their ideas in­to a pret­zel to fit what fun­ders want," she said in an email.
Im­pe­tus, in the­o­ry, will be more open. The new ef­fort comes amid a new surge of fund­ing in­to longevi­ty re­search. Google sub­sidiary Cal­i­co and Ab­b­Vie pledged an­oth­er $1 bil­lion for their an­ti-ag­ing and can­cer work. And over the past year, high-pro­file fig­ures from Sil­i­con Val­ley have raised hun­dreds of mil­lions of dol­lars and re­cruit­ed high-pro­file pro­fes­sors and biotech ex­ec­u­tives for Al­tos Labs, a com­pa­ny fo­cused on re­pro­gram­ming cells to make them "younger."
On the gov­ern­ment side, Pres­i­dent Biden has pro­posed a new in­sti­tute, called $6.5 bil­lion ARPA-H, that would fund high-risk med­ical re­search. Much of it would fo­cus on age-re­lat­ed dis­eases such as Alzheimer's.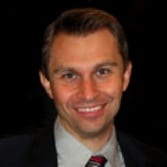 David Sin­clair
The grants ini­tia­tive has been met with sup­port from oth­er promi­nent re­searchers in the an­ti-ag­ing field. Har­vard bi­ol­o­gist David Sin­clair, who showed he could re­ju­ve­nate neu­rons and re­store vi­sion in mice last year, said in an email the grants would help the longevi­ty field con­tin­ue to ac­cel­er­ate at its "in­creas­ing­ly fast pace."
Paul Rob­bins, a bio­chemist at the Uni­ver­si­ty of Min­neso­ta, said the ag­ing field has long need­ed a fund­ing mech­a­nism for risky re­search that isn't dri­ven by a sin­gle hy­poth­e­sis. He hopes Im­pe­tus will fund re­search on cel­lu­lar re­pro­gram­ming or ef­forts to an­a­lyz­ing cen­te­nar­i­ans and su­per­cente­nar­i­ans (peo­ple over 110) for ge­net­ic clues that turn in­to drug tar­gets.
"How­ev­er, like any grant­i­ng agency, the process de­pends up­on the qual­i­fi­ca­tions and bi­as­es of the re­view group," he said in an email. "Will be in­ter­est­ing to see what types of grants are fund­ed ini­tial­ly."
Jensen notes that many of the key find­ings in longevi­ty, in­clud­ing re­pro­gram­ming and epi­ge­net­ic "clocks" to com­pute a per­son's age and dis­ease risk, were done with­out grant mon­ey.
He al­so not­ed that repli­ca­tion re­ceives lit­tle back­ing be­cause it's viewed as less glam­orous or nov­el than orig­i­nal stud­ies. He hopes to back stud­ies that de­ter­mine whether one of the many things sci­en­tists have learned ex­tend mouse or worm life ac­tu­al­ly work in oth­er an­i­mals.
Both Jensen and Rob­bins said they'd like to see work on a bio­mark­er for ag­ing, long one of the holy grails of ag­ing re­search.
Be­cause a tri­al di­rect­ly test­ing whether a mol­e­cule ac­tu­al­ly ex­tend­ed healthy peo­ple's lives would take far too long, the fu­ture of drug de­vel­op­ment for ag­ing will de­pend on whether a sci­en­tist or a com­pa­ny can prove that some pro­tein or DNA mark cor­re­lates di­rect­ly with en­hanced longevi­ty.
Com­pa­nies could then sim­ply prove their drug sig­nif­i­cant­ly changed that mark­er, in the same way, car­dio­vas­cu­lar biotechs can win an ap­proval based on low­er cho­les­terol, rather than wait­ing to see if their mol­e­cule stops heart at­tacks.
Re­search in the field is still ear­ly, though, mak­ing it an un­at­trac­tive can­di­date to many fun­ders. But a break­through could get the ball rolling.
"Of­ten­times it's like, 'No, I don't be­lieve it un­til some­one does it," Jensen said, de­scrib­ing the NIH's at­ti­tude. With the new grants, "you can do it and then shove it in peo­ple's faces."
The ar­ti­cle has been up­dat­ed to cor­rect the spelling of Patrick Col­li­son.